My Instructor Michelle was really helpful with my last minute lessons in preparation for my test! Not only was she patient but very friendly and made me feel confortable from day one! Today i was sucessfull but instead of being happpy i am sad at the thought of not having anymore lessons with her! MDS is great!
Stephanie Devaparanam
---
Paul was a good instructor, giving solid driving tips and helping me prepare for the test.
Couldn't have asked for a better driving school, thank you MDS!
Lachlan Lim
---
Today I had my second driving lesson with my instructor Manny. The confidence what I get from the driving is remarkable. It's all because of him. He is really patient and very friendly and I would strongly recommend him to anyone who is planning to undertake driving lessons in the near future. Loved Master Driving School!

Joice mary philip
---
I have a very awesome experience learning with Michael. He is super awesome!!
Thank you Master Driving School!

Steven Sunny
---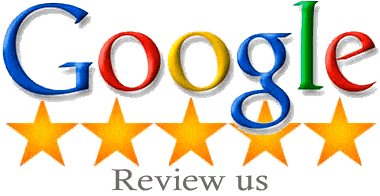 Great driving school and great instructor
Thanks Andy you're the best ever?
xianming wang
---
My teacher was Hamish, very friendly. Helpful with fine tuning the details of driving, would reccommend !
Josh Lim
---
Excellent service and provided invaluable experience along designated routes. Passed my test on my first attempt. Many thanks to Manny and MDS.
Desmond Patrick Manuelpillai
---
It's pretty good thank you i passed in just one lesson but without u Anddy i can't did this
rinku warring
---
My driving instructor Paul was friendly, knowledgeable and prepared me really well for my final test. He always offered sound advice and helped me in areas where I needed improvement, like parallel parking. Thanks again Paul!
Alissia D
---
Was the best. Had such a great experince. Pual was great and super helpful
Jack Goodchap
---
---
I've had my fair share of driving instructors, but by fair James from Clayton was the most patient, calm and knowledgable.
Even though I chose not have him with me on the day of my test, I managed to pass my manual test on the first go! The test ended up feeling like a usual driving lesson as James had already taken me on the circuits throughout our driving lessons.
Highly recommend Master Driving school to anyone who is leaning how to drive!
Kristopher Wardhana
---
Manny is my driving instructor , Today I've done my 3rd lesson and I've learned a lot about how to drive securely , now he make me much more confident about my driving. I'm really excited to do the test when I finish my lessons soon.
Sadeem Aljilani
---
Master Driving School was my first choice recommend from a friend. Very professional in there work and driving instructor was very knowledgeable and very professional in his work. I aced the driving test today with Master Driving School. I would recommend them to anyone who is looking for professional driving lessons. Thanks again Master Driving School!
Manny is by far the most patient, calm and collective person to do driving lessons with. My experience with Master Driving School has been great. Highly recommended !
Snow Akary
---
Passed my P's Test on Wednesday thanks to my driving instructor Con. Very professional and expert advice that not only served me for the test but for my future driving. I will be most definitely recommending Master Driving School to my friends!!
Josh Kelliher
---
Paul taught me so much more in the lessons I had with him than I had learnt in the whole time I've been driving. Thanks Paul!!!
Anya PJ
---
Passed my test, first shot! Shout out to Donna who was my awesome instructor, helped me out heaps thank you so much!